Client Focused. Results Driven.
Let us be your guide for efficient tax planning.
Celebioglu & Co. Chartered Accountants are a ICAEW (Institute of Chartered Accountants in England and Wales) Member Professional Service Firm in North Cyprus – Nicosia.
We offer clients the most effective solutions by providing company formation, tax planning,  business consultancy services both locally and internationally.
Celebioglu & Co. Chartered Accountants As a team of professionals with international work experience, with globally renowned qualifications,we are based in North Cyprus.
GLOBAL CHALLENGE. WORLD CLASS RESPONSE
OUR PEOPLE & PUBLICATIONS
Gorkem Celebioglu BA MSc CA – Partner
Graduated from Carleton College (United States) with a double major in Economics and Mathematics. Completed MSc International Accounting and Finance degree, top of his class year, at Cass Business School.
Between 2011 and 2014 worked as a Chartered Accountant at Ernst&Young – London – Financial Services Office. While working at EY took part in M&A due diligence work, audit of large financial institutions and took part in various advisory projects. His clients mainly consisted of FTSE 100 listed Financial Institutions. Holds Public Company Auditing License from TRNC Ministry of Finance.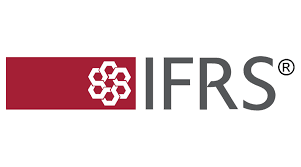 High-quality financial information is the lifeblood of capital markets.  Accounting standards are a set of principles companies follow when they prepare and publish their financial statements, providing a standardised way of describing the company's financial performance.